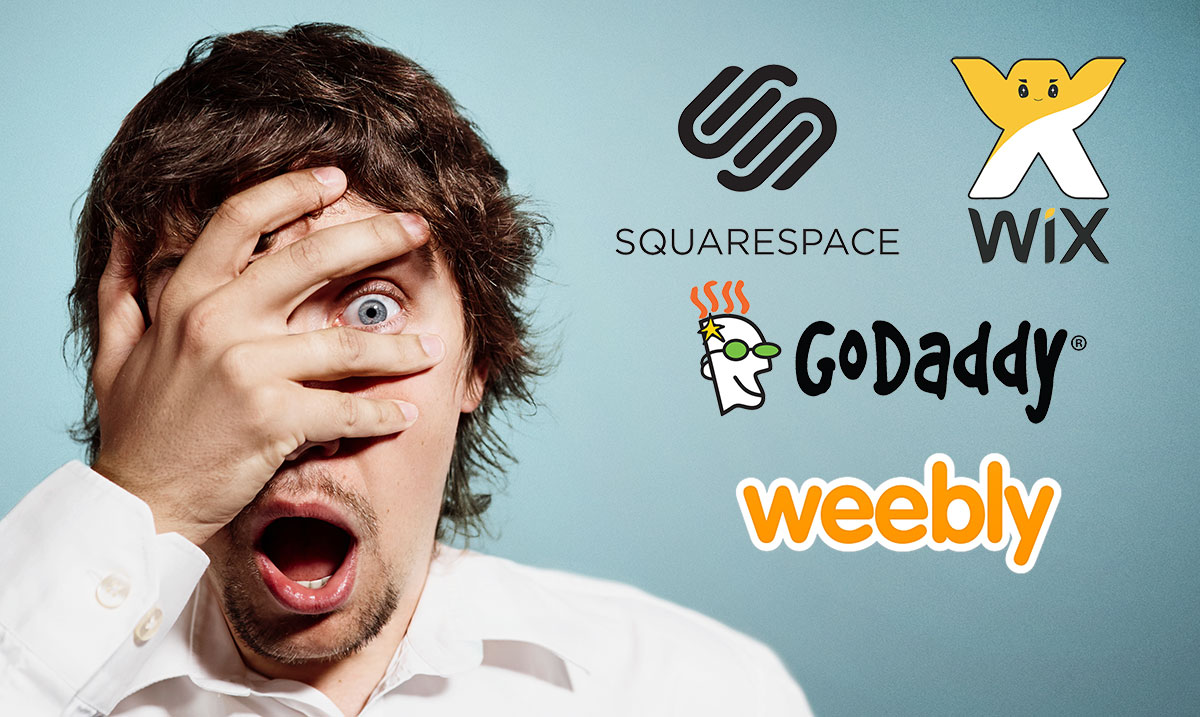 Seems like I hear this question being asked alot these days.
With all the free websites builders (Wix, Squarespace, GoDaddy etc – and by the way – they ARE NOTE FREE! ) offered online where you can build your site in an hour…heck, even minutes! Have you ever wondered why people still opt to hire a web designer?
If you decide to design your own website there are limitations, very important and glaring limitations. When you have a professional, experienced web designer working on your website they can design your site to be more user-friendly, how to help make it search engine friendly, and how to make it load faster for your web visitors, and so much more.
Any business that wishes to be competitive in the business world must have a professional website. The internet has become the first place prospective clients go to first to research you and your competitors business. If your businesses do not have a professionally created website you risk losing potential customers. Consumers these days are evaluating products and companies online long before they decide to make a purchase, and if your website does not seem professional or secure, they will simply move on to your competitor.
When you hire a professional web agency you know that your site will be created to suit your business. Not all businesses are meant to use the " one-size-fits-all" mentality of the template based website builders, aka. Squarespace, Wix, Godaddy, etc.
An experienced web designer will evaluate your specific business and products, and work with you towards creating a customized online experience to fit your business along with your customer's needs.  There are many factors that need to be decided before even starting the building process, such as:
Will your website be used to generate online sales?
Will it be used to drive foot traffic to your brick and motor establishment?
Will it be strictly a site for informational purposes only?
DIY site builders have limits when it comes to actual design options as well where a professional web designer's hand are not tied when designing your site. And trust me hiring a professional web designer will save you a lot of your valuable time and hair-pulling frustration.
Building a site is so much more involved than just dropping and dragging a pretty photo and bolding up some text while deciding which shade of blue it should be.  A professional designer is not only skilled in design but has to be experienced and current with the many web building design and coding elements which you probably are not familiar with are expected to know about such as:
HTML – CSS –  JavaScript
Image Optimization
Search Engine Optimization
Alt-Tags
Headline Tags
Meta tagging
Back-Linking
Long Tail Searches
Keyword Optimization
and so much more.
With the incredible competition out there for getting your website seen and visible to the right people who will ultimately become your customer or clients, having your site designed right will be one you the best and most important business decisions you will make.
In the long run…your FREE website which you pay a monthly fee for as long as the site is live on the internet, and the one you spent many hair-pulling, frustrating hours over, will end up costing you more than hiring a professional designer from the beginning.
Don't be fooled by the bombardment of DIY -Do-it-in-an-Hour FREE website builder ads out there. Your business is too important for that. And remember for the price of a one-time full-page ad in a printed publication you can have a 24/7 marketing machine working for your business.
Let the professional's web design specialists at Pelican Design Group work at creating a website that is created for your specific business. We are the Emerald Coasts Web and Graphic Design Specialists since 2007, with over 30 years of design experience to back it up!
Give us a call at 330.362.9990 or drop us a line at [email protected]